In the World of Crochet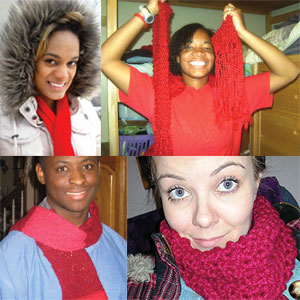 The Red Scarf Project
As crocheters we can impact lives in positive ways simply by crocheting and donating something as simple as a scarf.
I recently learned about Foster Care to Success which, since 1981, has helped over 50,000 young adults from foster care achieve success through education. The work of this vital nonprofit aids foster-care youth in attending college and looking forward to a brighter future.
I interviewed Director of Scholarships and Grants Tina Raheem to learn more about this awesome organization and the valuable work they do.
Read the entire article in our December issue!