In the World of Crochet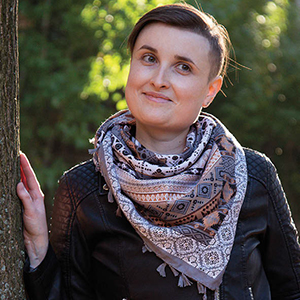 The Unique Designs of Maria Vlasova
Here's an interesting fact about the designers whose work is featured in Crochet World and Crochet! magazines: They are talented women and men from around the world.
Most designs come from the United States, but there's wonderful creativity from Canada, France, India, Mexico, The Netherlands, Italy, Great Britain, Australia, Sweden and other countries. You've "met" a Russian designer in this column. There's a lot of crochet work from the countries of the former USSR, so now you'll get to know another designer, Maria Vlasova, whose pattern is featured in this issue.
Maria creates something very unusual: crocheted baby products such as nursing necklaces, rattles and teethers. Allow a baby to safely teethe on a crocheted item?! Yes! She offers a beautiful, colorful array of readymade pieces in her Etsy shop, MaraBooHandmade, and downloadable patterns as well.
Read the full article in our February 2022 issue