In the World of Crochet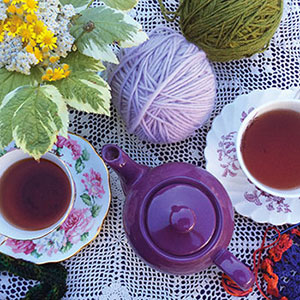 When I was 12 years old, I discovered my mother's tea stash in the back of the cabinet. Many of my memories of childhood are blurred, but I distinctly remember pulling out that box of black cherry tea bags, brewing a cup (with copious amounts of sugar because what kid doesn't like sugar?), and sipping it down while relaxing and reflecting on my day. It was the beginning of a lifelong habit.
In college, I learned how to crochet, and it quickly became part of my everyday life—usually with a hot cup of tea at my side. During those years I was known for inviting friends over for tea and teaching them how to crochet while we sipped and chatted. It was a refuge in the midst of a hectic, stressful schedule.
Read the entire article in our February issue!