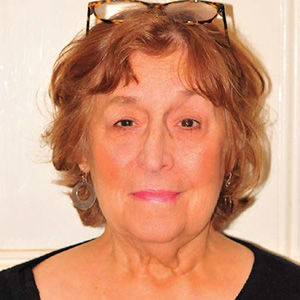 I like to read the credits of television shows and movies. I don't know why, perhaps it harkens back to my days when I was a crew member on school shows and college TV programs; the visual enjoyment of the show isn't complete without seeing the names of the actors, directors, producers and everyone else down to the hair and makeup artists. What can I say?...I'm a detail-oriented woman. (This quirk is very helpful at trivia games!)
So in keeping with this obsession, I read the names of who-does-what in Crochet World and Crochet! magazines and it never surprises me to see this pattern byline repeatedly: "Design by Michele Wilcox." Michele and I have been friends for many years through our work. In getting to know her personally and professionally, I can see why her patterns are popular and appear often in these magazines. They're usually rated as "beginner," "confident beginner," or "easy" skill levels and are often quick to make. They vary from blankets and scarves, toys, dolls and figures to hats and all kinds of holiday decor, even unusual objects such as cupcake favors for showers! I can personally attest to the pleasure of stitching her designs as I made one of her more spectacular pieces, Enchanting Unicorn for Red Heart (www.yarnspirations.com), as a baby gift. Her husband, Dick, lovingly described why Michele's designs, especially animals and dolls of people, are special: "The thing she does the best is the character she gives to everything she makes, especially the faces." She's truly a natural at her craft and loves what she does.
Read the entire article in our April 2023 issue!