In the World of Crochet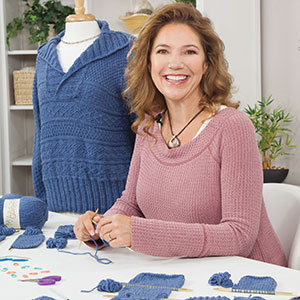 Knit and Crochet Now! Season eight is on air
Exciting news! Get your crochet hooks ready for season eight of Knit and Crochet Now! Each week is packed with projects, tips, techniques and free patterns.
Thirteen brand-new episodes will air on local PBS stations beginning mid-September. Each episode will feature new crochet and knit projects -- that's 26 new patterns!
We thought it would be fun to spend some time with Lena Skvagerson, executive producer, and learn a bit more about her and the TV show.
Read the entire article in our August issue!