In the World of Crochet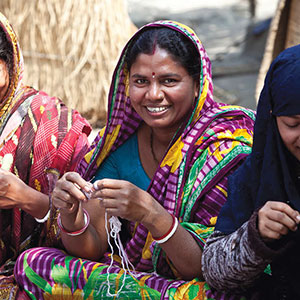 We all love to crochet, and most of us do so for the pleasure and enjoyment of creating something made with our hands. Many of us crochet for charitable organizations or to make special gifts for family and friends, but in some parts of the world, crochet is supporting women and their families through nonprofit initiatives.
Hathay Bunano (which means "handmade" in Bangala) is one such fair trade company that is giving young women in Bangladesh the opportunity to work close to home, near their families and children while earning a fair wage. Handknit and crocheted toys and baby items sold under their own brand, Pebble, are sold worldwide through retail outlets and websites.
Read the enitre article in our April issue!