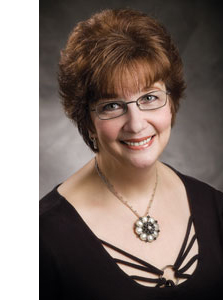 Note From the Editor
It's that busy time of year again when our thoughts turn to family holiday gatherings, festive parties and, of course, gift-giving. Finding gift solutions that won't break our budgets is always a primary concern for most of us.
Our Gifts on a Budget section offers several great ideas that can help take care of gifts for men, women, boys and girls of all ages on your holiday list. You'll find fabulous family scarves, colorful family hats, festive fingerless mitts, a cozy headband, cute, little toys and a lovely bookmark. No gift costs more than $25 to make and most cost far less.
Although our Holiday Glitz section focuses on sparkly designs for both home and wardrobe, these projects also make wonderful gifts that can each be made on a budget of less than $25. They include a beautiful poinsettia table runner, a lacy snowflake photo ornament, glittering candle wraps, a stunning platinum-look floral necklace and a sparkling lace neck wrap.
You'll find other great ideas throughout these pages as well to help solve your gift-giving dilemmas. You'll be proud of the beautiful items you create from the patterns in this issue, and your gift recipients will surely appreciate the love and care you put into each and every stitch!
Wishing you and yours a happy holiday season,

Carol Alexander, Executive Editor
Carol Alexander is Annie's executive editor for crochet and is the editor of Crochet World magazine. She is also a past board member and officer of the Crochet Guild of America.
Before joining Annie's as a crochet editor in 2002, Carol worked 15 years as a professional crochet designer. She also worked in business as a reservationist for Delta Airlines and as an executive in office and financial management with several different companies. She hopes she brings some of the best of what she has learned to her role as an editor.
Carol lives in Berne with her family and a happy menagerie of cats, all of whom have been adopted from shelters or rescued from the streets.