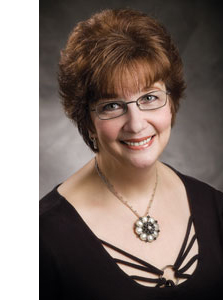 A Note From the Editor
Can it possibly be that time of year again for shopping for holiday gifts, planning festive parties and arranging family get-togethers? As always, for those of us who love to crochet, our stitching plays a big factor in our holiday plans, whether decorating our homes, making the perfect gifts for family and friends, or dressing up in style for various celebrations.
In our Home for the Holidays section you'll find a variety of fun, festive projects to deck your halls, including ornaments, garlands, stockings, table decorations and throws. To help you get those holiday gifts made for everyone on your list, our Make One, Give One section has some great items that are easy and quick enough to make two -- one for yourself and one to give (or two to give if you prefer!). Included are a cozy hat (great to make for charity too!), mini granny-square ornaments, a gift bag, an e-reader cover, a pretty pearl bracelet and a glitzy little gift-card bag.
Whatever your celebration plans may be, I wish you and yours a most blessed season, and may all your holiday dreams come true!

Carol Alexander, Executive Editor
Carol Alexander is DRG's executive editor for crochet and is the editor of Crochet! and Crochet World magazines. She is also a past board member and officer of the Crochet Guild of America.
Before joining DRG as a crochet editor in 2002, Carol worked 15 years as a professional crochet designer. She also worked in business as a reservationist for Delta Airlines and as an executive in office and financial management with several different companies. She hopes she brings some of the best of what she has learned to her role as an editor.
Carol lives in Berne with her family and a happy menagerie of cats, all of whom have been adopted from shelters or rescued from the streets.