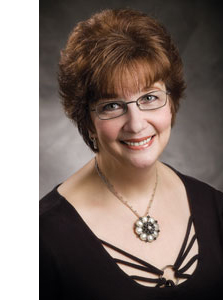 Note From the Editor
It's hard to believe that another year has nearly come and gone. As this year comes to an end, so does my long and rewarding career in the crochet industry. I began as an independent designer and created original crochet designs for 13 years for numerous publishers, yarn companies and cable TV craft shows. For the past 14 years I have been an editor with Annie's, editing a variety of crochet publications including books, pattern leaflets, several magazines, newsletters, a kit continuity and more. During that time, I also had the honor of serving as a board member and officer of the Crochet Guild of America, as well as the privilege of mentoring many talented, up-and-coming crochet designers. All added up, it has been an amazing 27 years working with the craft I love so much!
When you read this, I will be retired and looking forward to new adventures (many of which will involve more time being a grandma). But I'll never forget the many wonderful experiences and successes I've been blessed with throughout my crochet career. I am deeply grateful for each and every one.
Taking the reins of Crochet World will be Jackie Daugherty, who has been our stellar managing editor for crochet here at Annie's for the past two years. She has worked in the crochet, knitting, crafts and yarn industries for many years, and her experience will be an invaluable asset in her role as editor of Crochet World. I know she will continue to steer this premium publication in exciting new directions and keep it at the top of the crochet-magazine-publishing world.
Thank you to all the many wonderful people in the crochet industry who have touched my life throughout my career -- more than I could ever name! -- but most of all thanks to you, our loyal and dedicated crochet fans, for your incredible support. It's been such a gift.
Happy stitching!

Carol Alexander, Executive Editor
Carol Alexander is Annie's executive editor for crochet and is the editor of Crochet World magazine. She is also a past board member and officer of the Crochet Guild of America.
Before joining Annie's as a crochet editor in 2002, Carol worked 15 years as a professional crochet designer. She also worked in business as a reservationist for Delta Airlines and as an executive in office and financial management with several different companies. She hopes she brings some of the best of what she has learned to her role as an editor.
Carol lives in Berne with her family and a happy menagerie of cats, all of whom have been adopted from shelters or rescued from the streets.