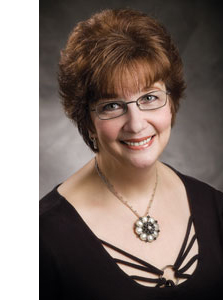 Note from the Editor
One of the prettiest things about late summer and early fall is the glorious display of sunflowers standing stately in fields of golden beauty across the land. These floral giants create a unique canvas on the landscape that can't be matched, and just seeing them brings a smile to my face.

It's no surprise, then, that our Winner's Circle design is Barbara Roy's stunning Golden Sunflowers Afghan that showcases these big, bold blooms in beautiful crochet form. Barbara's background colors of blue and green not only bring to mind the verdant fields and azure skies that frame the tall stalks of sunflowers, but they also create a vintage color palette that is charmingly traditional. Congratulations to Barbara for her lovely and creative version of this cheerful and much-loved flower!

This issue also features some fun designs of a stripy nature. Stripes can create all sorts of eye-catching patterns in crochet work, and our Crazy for Stripes section includes projects with stripes that are wide, narrow, diagonal, vertical, horizontal, zigzag and more.

So have fun creating cool bands of color in your preferred style!

Happy stitching,

Carol Alexander, Executive Editor
Carol Alexander is Annie's executive editor for crochet and is the editor of Crochet! and Crochet World magazines. She is also a past board member and officer of the Crochet Guild of America.
Before joining Annie's as a crochet editor in 2002, Carol worked 15 years as a professional crochet designer. She also worked in business as a reservationist for Delta Airlines and as an executive in office and financial management with several different companies. She hopes she brings some of the best of what she has learned to her role as an editor.
Carol lives in Berne with her family and a happy menagerie of cats, all of whom have been adopted from shelters or rescued from the streets.