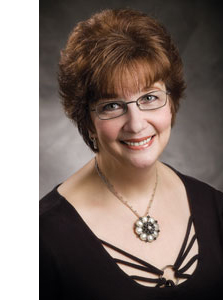 A Note From the Editor
Hooray! It's finally summer and time for some fun in the sun. Going to the beach is always a favorite vacation activity, whether it's close to home or in faraway destinations.
With that in mind, we've got some great projects in our A Day at the Beach section that include a chic swimsuit cover-up, fancied-up flip-flops, a colorful beach towel and a sassy sun visor -- all perfectly practical projects for a beach getaway (and pretty, as well)!
Crocheters often find their stitching time is more limited during the summer, with the kids out of school, and all the warm-weather activities, family gatherings and traveling. To help out with this dilemma, we've selected a number of fun, easy projects in our Need for Speed section that can be made in just a few hours -- perfect for busy crocheters! A pretty lace scarf, convenient accessory pouches in a variety of sizes, a handy car-care set (guys will love this!), a chic bangle bracelet and an eye-catching pendant necklace all make great last-minute gifts.
Whatever your plans are for the summer, and no matter how busy your days may be, take some time to include crochet. It's one of the best forms of rest and relaxation there is!
Happy crocheting!

Carol Alexander, Executive Editor
Carol Alexander is DRG's executive editor for crochet and is the editor of Crochet! and Crochet World magazines. She is also a past board member and officer of the Crochet Guild of America.
Before joining DRG as a crochet editor in 2002, Carol worked 15 years as a professional crochet designer. She also worked in business as a reservationist for Delta Airlines and as an executive in office and financial management with several different companies. She hopes she brings some of the best of what she has learned to her role as an editor.
Carol lives in Berne with her family and a happy menagerie of cats, all of whom have been adopted from shelters or rescued from the streets.