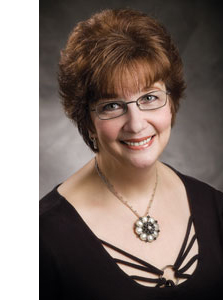 Note From the Editor
The lifeblood of any magazine is made up of top-notch contributors and dedicated readers. Over the years, Crochet World has published countless quality designs from many talented and diverse crochet artists. Itís what our loyal readers have come to expect and grown to love about this award-winning magazine thatís truly Americaís favorite crochet publication.
This issue is no exception when it comes to creative designs with a little something for everyone. With so much focus these days on recycling and reusing, we have several great designs that let you take items you may already have on hand and use them in a new way. Our Denim Pocket Place Mat and Rag-ety Rug are perfect projects for recycling old jeans. A large plastic container from the grocery store that once contained cheese puffs can be reinvented into a cute yarn or storage tote. And donít get rid of that plain long-sleeve T-shirt that has lost its charm. By adding lacy crochet inserts in the sleeves, you can create a whole new look with longer wearability.
Aug. 2, 2015, is National Friendship Day, and our Celebrate Friends section offers several gift ideas for remembering those special people in our lives. Included are a set of cute mug rugs, a pretty eyewear case, a glamorous scarf and a sweet floral necklace.
Thank you to all of the designers who have helped make Crochet World the outstanding magazine it is, and to the readers who have made Crochet World Americaís favorite crochet magazine!
Happy stitching,

Carol Alexander, Executive Editor
Carol Alexander is Annie's executive editor for crochet and is the editor of Crochet World magazine. She is also a past board member and officer of the Crochet Guild of America.
Before joining Annie's as a crochet editor in 2002, Carol worked 15 years as a professional crochet designer. She also worked in business as a reservationist for Delta Airlines and as an executive in office and financial management with several different companies. She hopes she brings some of the best of what she has learned to her role as an editor.
Carol lives in Berne with her family and a happy menagerie of cats, all of whom have been adopted from shelters or rescued from the streets.