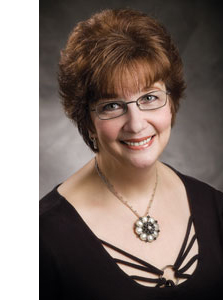 Note From the Editor
Spring is that glorious time of year when one wants to get outside and enjoy the delightful warmer weather and beauty of nature. Gardens blooming with colorful flowers are a sure sign that the season has arrived.
Our Colors of Spring section features a fresh array of projects with floral themes. Included are a lacy pillow, a fun scarf, a gorgeous necklace, a cute silverware holder, a festive teapot hot pad and a colorful canister cozy.
In our Crochet Reimagined section, the projects are based on the fun concept of transforming vintage patterns or old-fashioned styles into modern creations. Featured designs include a gorgeous floral shawl, a sweet little filet shrug, a cute flower-adorned cloche and pretty pot holders.
Of course, you'll find many other fresh and exciting projects in this issue as well. For the little ones, we begin a new series of adorable patchwork animals with a darling pig in our Scrap Delights feature. And our cuddly and sweet lamb pillow will charm even the most wide-awake toddler to sleep. You'll also find an attractive tee-style top, a cute handbag and creative items for the home. There is truly something for everyone!
While this glorious spring season is sure to delight your senses, we think this issue will provide plenty of inspiration to stir your creative spirit with the joy of crochet!
Happy stitching,

Carol Alexander, Executive Editor
Carol Alexander is Annie's executive editor for crochet and is the editor of Crochet World magazine. She is also a past board member and officer of the Crochet Guild of America.
Before joining Annie's as a crochet editor in 2002, Carol worked 15 years as a professional crochet designer. She also worked in business as a reservationist for Delta Airlines and as an executive in office and financial management with several different companies. She hopes she brings some of the best of what she has learned to her role as an editor.
Carol lives in Berne with her family and a happy menagerie of cats, all of whom have been adopted from shelters or rescued from the streets.