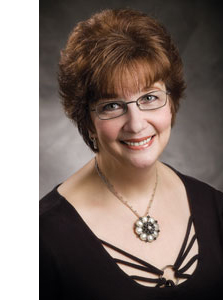 Note From the Editor
Crochet World readers fell in love with our adorable Into the Jungle set that was published as a three-part series in the April, June and August 2013 issues, and many asked if there would be more stackable ring animal sets published in the future. After the incredible popularity of the Into the Jungle set, we asked the designer, Cindy Cseh, if she would consider doing another set for us with a different theme.

As you can see from our cover photo, she agreed and created the delightful At the Zoo set that begins as a three-part series with this issue. The adorable hippo, rhino and panda will absolutely steal your heart, and the sassy snake is a little boy's delight. Topping the menagerie is a magnificent parrot with amazing details.

All of the animals in the zoo set are interchangeable with the animals in the jungle set (the animals in both sets can be found in the jungle and in the zoo!). Kids will have hours of fun intermingling the animals from both sets into a variety of playful groups.

We hope you will love making the At the Zoo set and that it will create some playtime magic for your little ones!

Happy stitching,

Carol Alexander, Executive Editor
Carol Alexander is Annie's executive editor for crochet and is the editor of Crochet World magazine. She is also a past board member and officer of the Crochet Guild of America.
Before joining Annie's as a crochet editor in 2002, Carol worked 15 years as a professional crochet designer. She also worked in business as a reservationist for Delta Airlines and as an executive in office and financial management with several different companies. She hopes she brings some of the best of what she has learned to her role as an editor.
Carol lives in Berne with her family and a happy menagerie of cats, all of whom have been adopted from shelters or rescued from the streets.