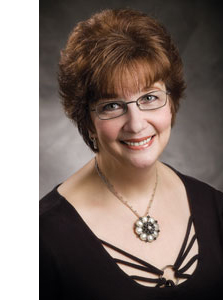 Note from the Editor
It's spring, wonderful spring, with temperatures warming and nature's colorful beauty bursting forth. Returning are the birds with their melodious songs, beautiful blooms of daffodils, roses, tulips, dogwoods and apple blossoms, and colorful butterflies flitting through the air.
Our two featured sections in this issue, Butterflies & Blooms and Keepsake Gifts, offer the perfect opportunity to showcase a variety of these lovely rites of spring as we celebrate this glorious season. You'll find a darling rose baby blanket, a cheerful bluebird pillow, a set of beautiful flower-accented cards, a butterfly-and-bloom adorned throw, and a dainty floral necklace.
Spring is also a time for ... bugs! While these aren't normally most people's favorite springtime contributions, our Scraps Delight feature includes three of the cutest and cuddliest bug babies that any child is sure to love. They definitely stole my heart!
I hope you will take some time to enjoy the many wonderful sights, smells and sounds of spring, and that the fabulous projects in this issue will inspire you to do so!
Happy stitching,

Carol Alexander, Executive Editor
Carol Alexander is DRG's executive editor for crochet and is the editor of Crochet! and Crochet World magazines. She is also a past board member and officer of the Crochet Guild of America.
Before joining DRG as a crochet editor in 2002, Carol worked 15 years as a professional crochet designer. She also worked in business as a reservationist for Delta Airlines and as an executive in office and financial management with several different companies. She hopes she brings some of the best of what she has learned to her role as an editor.
Carol lives in Berne with her family and a happy menagerie of cats, all of whom have been adopted from shelters or rescued from the streets.