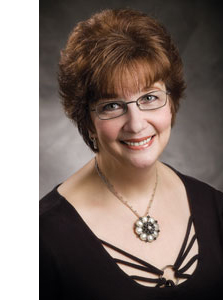 Note from the Editor
Ah, June . . . the month that kicks off one of the most anticipated seasons of the year -- glorious summer! -- when people are planning exciting vacations, trips to the beach, barbecues with family and friends, and other fun warm-weather activities.
In our A Day at the Beach section, you'll find several beach-themed projects for home and fashion. Included are a fabulous Seaside Wrap that can be worn different ways, a set of chic Beach Pebble Pendants, a pretty and practical Limeade Beach Bag and a colorful, eye-catching Cottage Rug.
Crochet World fans love filet, and in our Fun With Filet section, we've got projects from small to large that offer a little something for everyone. The "I Love Crochet" Sampler makes a lovely framed piece for your wall, or a unique gift for a crocheting friend. Other projects include a light and airy Filet Flowered Scarf and an elegant Eyelet Lace Throw.
Rounding out the issue is a fabulous variety of additional throws, doilies, fashion accessories and adorable items for the little ones. All in all, it's an exceptional array of projects to keep your summer stitching filled with fun and creativity!
Happy stitching,

Carol Alexander, Executive Editor
Carol Alexander is Annie's executive editor for crochet and is the editor of Crochet! and Crochet World magazines. She is also a past board member and officer of the Crochet Guild of America.
Before joining Annie's as a crochet editor in 2002, Carol worked 15 years as a professional crochet designer. She also worked in business as a reservationist for Delta Airlines and as an executive in office and financial management with several different companies. She hopes she brings some of the best of what she has learned to her role as an editor.
Carol lives in Berne with her family and a happy menagerie of cats, all of whom have been adopted from shelters or rescued from the streets.