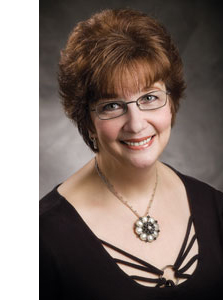 Note From the Editor
Autumn is such a glorious time of year! It means sweater weather, brilliant landscapes of vividly colored foliage, bountiful harvests, fall bazaars, football games and so much more. It's absolutely my favorite season and one that I look forward to each year.
The projects in our Fall Reflections section celebrate the colors and bounty of autumn. You'll find two gorgeous afghans that showcase beautiful fall flowers, a cute apple pot holder for your kitchen, a darling pumpkin table decoration, a festive tie-on with colorful leaves, and a charming turkey wreath that you can't help but love! You'll also find other fabulous patterns with a fall focus throughout the issue, including doilies, another beautiful throw, a variety of stylish fashions and accessories, and even a whimsical, somewhat confused-looking spider that's sure to add a fun touch to your Halloween celebrations. And we wrap up our latest series of adorable patchwork animals with a pony that will no doubt steal your heart as all of his predecessor patchwork pals have done.
This issue definitely gives you lots of crochet inspiration to get your hooks busy with must-make projects that are sure to invoke the warm and welcoming feeling of this glorious autumn season.
Happy stitching!

Carol Alexander, Executive Editor
Carol Alexander is Annie's executive editor for crochet and is the editor of Crochet World magazine. She is also a past board member and officer of the Crochet Guild of America.
Before joining Annie's as a crochet editor in 2002, Carol worked 15 years as a professional crochet designer. She also worked in business as a reservationist for Delta Airlines and as an executive in office and financial management with several different companies. She hopes she brings some of the best of what she has learned to her role as an editor.
Carol lives in Berne with her family and a happy menagerie of cats, all of whom have been adopted from shelters or rescued from the streets.