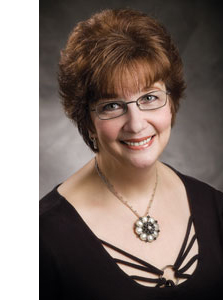 Note From the Editor
As the warm, lazy days of summer wind down into September, you can see, feel and smell the seasonal change in the air and know that autumn is close at hand. The days get shorter, the nights are cooler, and the wonderful scents of apples and wood smoke fill the air.
Nature begins to paint her landscapes a spectacular canvas of rich gold, deep purple, vibrant orange and red, and the softly fading green of Indian summer.
Our Shades of Autumn section captures this colorful palette in a variety of creative, fun-to-make projects that include a scarf, two afghans, a doily and a shopping tote. Fall colors also highlight the projects in our Giving Thanks section that includes a pumpkin centerpiece, autumn-leaf place mat, and cute turkey napkin ring and crayon holder designs.
Other patterns in the issue include a cute baby capelet, a versatile child's hooded vest, scarves for you and your favorite guy, a chic cape, an impressive U.S. Army Tartan Throw, and the final installment of the adorable At the Zoo set of stackable ring animals.
I hope you enjoy the bounty of fabulous projects we have for you in this issue, and also take time to revel in the incomparable beauty of nature's glorious panorama. Like crochet, it's a unique experience to be treasured and appreciated.
Happy stitching,

Carol Alexander, Executive Editor
Carol Alexander is Annie's executive editor for crochet and is the editor of Crochet World magazine. She is also a past board member and officer of the Crochet Guild of America.
Before joining Annie's as a crochet editor in 2002, Carol worked 15 years as a professional crochet designer. She also worked in business as a reservationist for Delta Airlines and as an executive in office and financial management with several different companies. She hopes she brings some of the best of what she has learned to her role as an editor.
Carol lives in Berne with her family and a happy menagerie of cats, all of whom have been adopted from shelters or rescued from the streets.