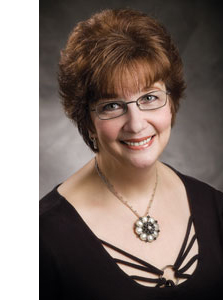 Note From the Editor
"Spring is the time of plans and projects."
-- from Anna Karenina by Leo Tolstoy
This quote aptly describes not only the aspirations of spring, but the April 2015 issue of Crochet World as well. After the long, dreary winter, working on new projects around the house, out in the garden or (even better!) in crochet, is like a breath of fresh air.

In this issue you'll find patterns that are sure to renew your spirit of creativity! As we head into warmer weather, our Lovely Lace section lightens things up with airy designs for fashion and home. Included are a beautiful hairpin lace shawl, a colorful scarf, a breezy lace pullover, a charming set of teatime doilies and an elegant diamond-pattern throw.

Because many of us will be extra-busy with all those springtime projects, the patterns in our Make It in a Day section can offer some time-crunch relief with patterns that are quick and easy to stitch -- many in just a few hours! Projects include a trio of pot holders, comfy slippers, a dashboard organizer for your car, a cute owl keychain, and a lovely floral necklace.

Whatever your plans and projects are for spring, make sure they include crochet! It's always one of the most refreshing and rewarding things in a crocheter's life -- whatever the season!

Happy stitching,

Carol Alexander, Executive Editor
Carol Alexander is Annie's executive editor for crochet and is the editor of Crochet World magazine. She is also a past board member and officer of the Crochet Guild of America.
Before joining Annie's as a crochet editor in 2002, Carol worked 15 years as a professional crochet designer. She also worked in business as a reservationist for Delta Airlines and as an executive in office and financial management with several different companies. She hopes she brings some of the best of what she has learned to her role as an editor.
Carol lives in Berne with her family and a happy menagerie of cats, all of whom have been adopted from shelters or rescued from the streets.