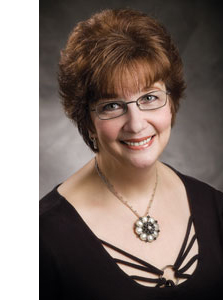 Note From the Editor
As summer winds down after several weeks of leisurely, fun-in-the-sun days, our focus is redirected to fall activities, one of which is the annual ritual of going back to school.
In this issue, we've included some fun projects for students of all ages. Our Cool for School section includes a set of adorable ABC characters to entice little ones to learn the alphabet; a cute notebook-paper-inspired tablet cover and darling girls jumper for older children; and a handy three-section pouch for high school and college students to hold everyday necessities such as cell phones, ID cards, meal vouchers, money and more.
It's time to brighten up your decor with some fun, vibrant projects that offer a variety of decorating options. Stitched in a rainbow of bright, festive colors, the patterns in our Nifty Neons section include a floral granny rug, a loop-stitch pillow, a kaleidoscope-style throw and a set of versatile craft containers.
Also included in this issue are a set of cute book-clip characters (also great for back to school!), a stylish draped vest that can go from summer into fall, an adorable patchwork kitty, a set of nesting baskets, beautiful throws and a sweet hooded baby poncho.
So grab your hooks and yarns and enjoy these waning days of summer with lots of fun, creative crochet!
Happy stitching!

Carol Alexander, Executive Editor
Carol Alexander is Annie's executive editor for crochet and is the editor of Crochet World magazine. She is also a past board member and officer of the Crochet Guild of America.
Before joining Annie's as a crochet editor in 2002, Carol worked 15 years as a professional crochet designer. She also worked in business as a reservationist for Delta Airlines and as an executive in office and financial management with several different companies. She hopes she brings some of the best of what she has learned to her role as an editor.
Carol lives in Berne with her family and a happy menagerie of cats, all of whom have been adopted from shelters or rescued from the streets.