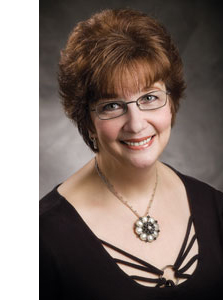 Note from the Editor
December heralds the arrival of two things: winter and the holidays. With this in mind, we have put together a fabulous issue filled with fun, creative designs that are sure to have your crochet hooks flying as you whip up some great projects to keep you cozy and to give as gifts.

In our Let It Snow! section, you'll find projects showcasing snowflakes in a variety of creative styles, including a gorgeous table runner and lace ornaments; a glitzy evening scarf; a charted, double-layer hot pad; and a lovely vintage-style tree skirt with matching stocking.

Our Welcome Home section includes projects to help you create a warm and inviting holiday atmosphere for family, friends and guests. The array of festive designs includes a stunning plaid afghan accented with Santas and Christmas trees, adorable little snowman lights, cheery coasters, wine sacks for gift-giving, a spray of merry mistletoe and an adorable kids' table set with a snowman-and-mitten–adorned place mat and snowman flatware pocket.

We're confident that you'll find more than enough crochet inspiration in this outstanding issue to get you in a festive spirit in no time. May each of you have a warm, cozy winter and a blessed holiday season!

Happy stitching,

Carol Alexander, Executive Editor
Carol Alexander is Annie's executive editor for crochet and is the editor of Crochet World magazine. She is also a past board member and officer of the Crochet Guild of America.
Before joining Annie's as a crochet editor in 2002, Carol worked 15 years as a professional crochet designer. She also worked in business as a reservationist for Delta Airlines and as an executive in office and financial management with several different companies. She hopes she brings some of the best of what she has learned to her role as an editor.
Carol lives in Berne with her family and a happy menagerie of cats, all of whom have been adopted from shelters or rescued from the streets.