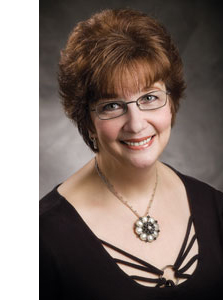 Note From the Editor
A common thread (pun intended) that we crocheters share is that we love yarn! It's that passion for fiber that makes us keep adding to our stash, despite the fact that we don't always have specific projects in mind for it. When did that ever stop a die-hard crocheter from taking advantage of any opportunity to buy new yarn?

Our Scrap Basket section includes colorful and creative projects that offer some great opportunities to get scrap-happy and pare down your burgeoning yarn and thread stashes. Included are a vibrant flower-adorned afghan, darling little heart and blossom motifs that can have many uses, a chic color-block purse and a lacy floral table runner.

This issue also features designs that celebrate the beauty and tradition of Irish crochet. You'll find an interesting article and photographs that give a bit of history on this treasured needlework art, plus several beautiful projects that showcase some of the techniques found in Irish crochet. Included are a gorgeous necklace, a lovely lace shawl, a sweet baby blanket and an elegant doily.

Of course, you'll find a wonderful variety of other projects sprinkled throughout the issue as well. All added up, you're sure to find the perfect patterns to keep your eyes (Irish or not) smiling!

Happy stitching,

Carol Alexander, Executive Editor
Carol Alexander is Annie's executive editor for crochet and is the editor of Crochet World magazine. She is also a past board member and officer of the Crochet Guild of America.
Before joining Annie's as a crochet editor in 2002, Carol worked 15 years as a professional crochet designer. She also worked in business as a reservationist for Delta Airlines and as an executive in office and financial management with several different companies. She hopes she brings some of the best of what she has learned to her role as an editor.
Carol lives in Berne with her family and a happy menagerie of cats, all of whom have been adopted from shelters or rescued from the streets.