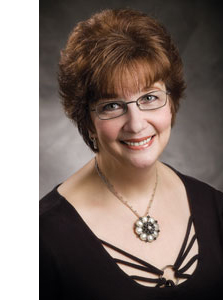 Note From the Editor
As that old-time famous song says, "June is bustin' out all over!" There are beautiful flowers abloom everywhere, and we simply had to celebrate with an issue that includes a stunning assortment of floral delights.
Many of today's most popular crochet patterns feature an endless variety of floral themes. After all, who doesn't love pretty flowers? Our Garden Party section showcases projects adorned with an array of lovely blooms, including a darling baby blanket and sandals, a colorful prizewinning throw, a jazzy checkbook cover, a gorgeous doily and a stylish handbag.
The seaside-inspired projects in our Seashells by the Shore section feature several different types of shell patterns, including filet shells, solid shells, open shells and slanted shells.
You'll find a cool raffia sun hat, a roomy beach tote, a chic cowl, colorful jar lanterns and a beautiful cottage throw.
Rounding out the issue are some adorable stuffed toys for the little ones, an elegant thread table runner, some cute ice cream sundae coasters, pretty lace sachets, a lovely shawl and a stylish top. Also included is an informative article about how you can jazz up the basic single crochet stitch with three easy and fun variations. Whatever your summertime plans may be, be sure they include crochet. Our must-have June issue is sure to keep your hands and hooks busy!
Happy stitching,

Carol Alexander, Executive Editor
Carol Alexander is Annie's executive editor for crochet and is the editor of Crochet World magazine. She is also a past board member and officer of the Crochet Guild of America.
Before joining Annie's as a crochet editor in 2002, Carol worked 15 years as a professional crochet designer. She also worked in business as a reservationist for Delta Airlines and as an executive in office and financial management with several different companies. She hopes she brings some of the best of what she has learned to her role as an editor.
Carol lives in Berne with her family and a happy menagerie of cats, all of whom have been adopted from shelters or rescued from the streets.