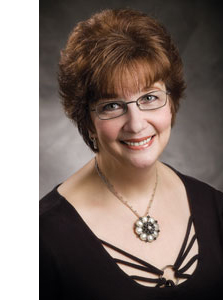 Note from the Editor
One thing I have always enjoyed about fall is the enticing variety of craft bazaars held by churches, schools and various community businesses and groups. It's so much fun browsing all of the creative items from a wide variety of crafters and artisans offered at reasonable prices. And the great thing is that the monies raised from many of these sales are used to help local organizations and people in need.

If you enjoy participating in craft fairs, our Bazaar Best-Sellers section has some great project ideas that are not only appealing but quick to crochet, so that you can easily make them in multiples to sell. You'll find patterns for jewelry, kitchen items, fashion accessories and more to help bolster your sales inventory. And if you aren't a craft bazaar vendor, these designs are equally wonderful to make for yourself or as gifts!

In our Dressing Up Granny section, granny motifs show off their wide-ranging creativity in projects from cozy home accents and fashion accessories to glitzy jewelry and darling toys. I'm sure many would agree that the granny is still a reigning star on today's crochet stage and continues to be appreciated for its simplicity and versatility.
Happy stitching,

Carol Alexander, Executive Editor
Carol Alexander is Annie's executive editor for crochet and is the editor of Crochet World magazine. She is also a past board member and officer of the Crochet Guild of America.
Before joining Annie's as a crochet editor in 2002, Carol worked 15 years as a professional crochet designer. She also worked in business as a reservationist for Delta Airlines and as an executive in office and financial management with several different companies. She hopes she brings some of the best of what she has learned to her role as an editor.
Carol lives in Berne with her family and a happy menagerie of cats, all of whom have been adopted from shelters or rescued from the streets.