Winner's Circle
Meet the Winner
Barbara Roy

Since I retired a while ago, I still spend many hours pursuing my favorite hobby of over 30 years -- crochet. Not only do I love creating new designs (and I am always proud and thrilled to see my work in a magazine), but I also have been crocheting caps for cancer patients, winter hats and mittens for families who are struggling financially, and blankets for pet shelters, another cause very dear to my heart. No matter how small my contribution may have been, it gives me great satisfaction to know that I've helped a person or an animal in need.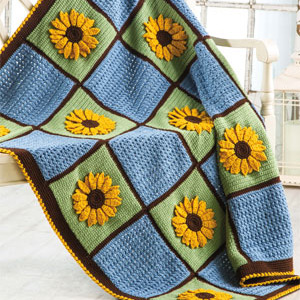 We know many talented readers enjoy designing their own patterns, from tablecloths to toys. Why not let others enjoy your pattern and earn a little cash in the process? We'll pay top dollar for your original crochet patterns. From those submitted, we'll choose a Winner's Circle prizewinning design.
Please send us the actual crocheted item(s), which will be photographed and returned to you. (Make sure you include return postage for the return of the item.)
Please e-mail (editor@crochet-world.com) or write for our Designer's Guidelines which provides necessary information when submitting designs.
All patterns submitted must be your own design and not a copy of another designer's pattern or copyrighted or licensed figures or characters (Disney or Sesame Street characters, etc.)
Designs should be sent to:
Winner's Circle
Crochet World
306 East Parr Road
Berne, IN 46711