Winner's Circle
Meet the Winner
Kristy Howe

My name is Kristy Howe, and when I was 6 years old my mother taught me to crochet. Ever since then, I have been crocheting every chance I get. I am a stay-at-home mother to two rambunctious boys and am married to a very supportive husband.

I have been very involved in my sons' schools, in both the Parent Teacher Union and as room mom. There are always crochet projects all over my house (on trips, in the car, at my sons' baseball games, camping, etc.). My family is very used to yarn being everywhere.

I began competing in county fairs over 15 years ago and have won numerous reserve champion and grand champion awards. Just in the past couple of years, I have enjoyed creating and designing my own scarves, hats, afghans and baby items. There is nothing like having a design come to life with just an idea, my hands, a hook and yarn. I also enjoy participating in craft fairs and selling my handmade items on my website, www.howethoughtful.com. It is such a joy to see others enjoy my hard work. This is my first published design, and I am looking forward to many more.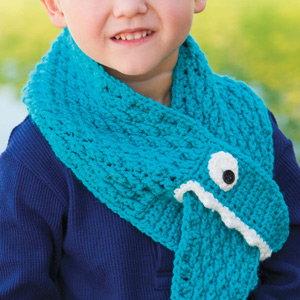 We know many talented readers enjoy designing their own patterns, from tablecloths to toys. Why not let others enjoy your pattern and earn a little cash in the process? We'll pay top dollar for your original crochet patterns. From those submitted, we'll choose a Winner's Circle prizewinning design.
Please send us the actual crocheted item(s), which will be photographed and returned to you. (Make sure you include return postage for the return of the item.)
Please e-mail (editor@crochet-world.com) or write for our Designer's Guidelines which provides necessary information when submitting designs.
All patterns submitted must be your own design and not a copy of another designer's pattern or copyrighted or licensed figures or characters (Disney or Sesame Street characters, etc.)
Designs should be sent to:
Winner's Circle
Crochet World
306 East Parr Road
Berne, IN 46711