Winner's Circle
Meet the Winner
Shari White

My name is Shari White, and I've been "hooked" since I made my first granny square at the age of 12. I've always designed, making blankets, sweaters and toys for my six sons when they were very young. As they've grown, they now make the requests of what they want.
I got my start as a designer in 2007 at the Knit & Crochet Show at a meet and greet. Since then, I've had over 40 designs published with several more to be published in 2014. I really love to design scarves, throws and shawls.
I'm married to a great husband who lets me pursue my passion for crochet. We're raising five sons in New Jersey and another son who's married and pursuing his Ph.D. I'm also working full time in New York City selling newspaper advertising.
I'm an active professional member of Crochet Guild of America (CGOA) and the current president of the New York City Crochet Guild.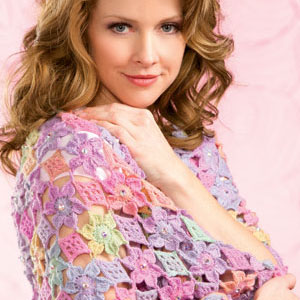 We know many talented readers enjoy designing their own patterns, from tablecloths to toys. Why not let others enjoy your pattern and earn a little cash in the process? We'll pay top dollar for your original crochet patterns. From those submitted, we'll choose a Winner's Circle prizewinning design.
Please send us the actual crocheted item(s), which will be photographed and returned to you. (Make sure you include return postage for the return of the item.)
Please e-mail (editor@crochet-world.com) or write for our Designer's Guidelines which provides necessary information when submitting designs.
All patterns submitted must be your own design and not a copy of another designer's pattern or copyrighted or licensed figures or characters (Disney or Sesame Street characters, etc.)
Designs should be sent to:
Winner's Circle
Crochet World
306 East Parr Road
Berne, IN 46711