Coming Next Issue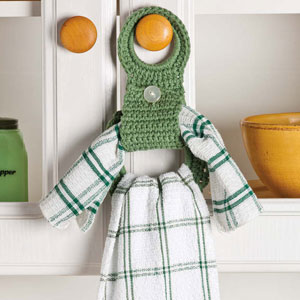 Double-Duty Towel Holder
This versatile design can hold a washcloth and towel in the bathroom, or a dishcloth and hand towel in the kitchen. It makes a great item to give as gifts.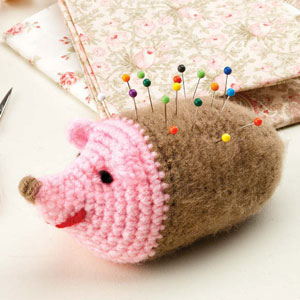 Hedgehog Pincushion
This adorable little fellow makes a fun, whimsical addition to any needlecrafter's tool kit. Pins with a variety of colored heads create his colorful "spikes." Without the pins, he makes a sweet toy for Baby!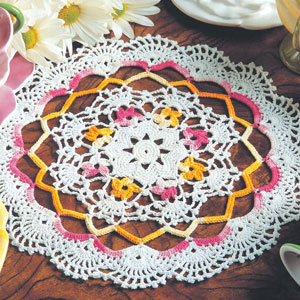 Petal Parade Doily
Welcome to our new Heirloom Treasures feature that highlights vintage thread designs from our archives. Our first pattern is a gorgeous doily that's perfect for your springtime decor.