Coming Next Issue
Patchwork Pig
They're back! This darling little pig kicks off a new series of adorable patchwork animals to join our previously published menagerie.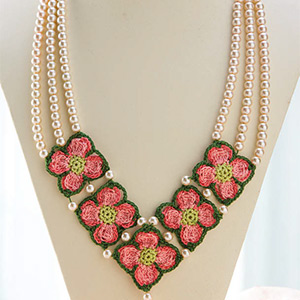 Pink Dogwood Necklace
Five small square motifs joined with beads in between and finished on each end with bead strands connecting to a crocheted neck band create a statement-piece necklace.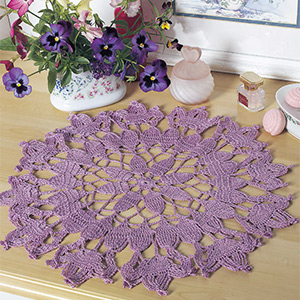 Triple Crown Doily
If you look closely at the pattern in the outer section of this design, you'll see the ring of 3-tier crowns that creates the elegant finishing touch in this beautiful doily.