Coming Next Issue
Around the Galaxy Throw
This openwork, circular design can be used as a throw or folded in half and worn as a snugly wrap.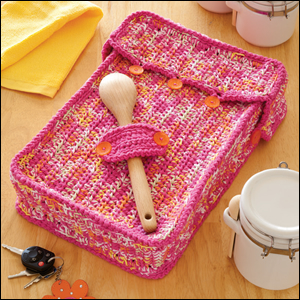 Potluck Cozy
Taking a covered dish to a get-together will be easy in this cozy casserole carrier complete with spoon holder.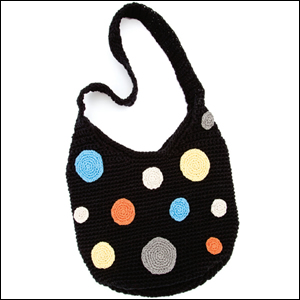 Shots of Dots Purse
A random pattern of colorful circles turns a plain black purse into a fun, eye-catching accessory.