Coming Next Issue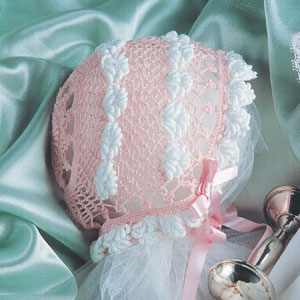 Roll-Stitch Bonnet
Welcome a special baby into the world with this beautiful thread masterpiece. Crochet it in white for a timeless look or with touches of pink or blue.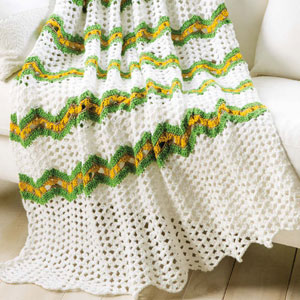 Summer's Day Throw
Crocheters who are new to ripple patterns will find this design easy to do. The main color of white is offset with stripes of green, gold and taupe with just a hint of metallic sparkle.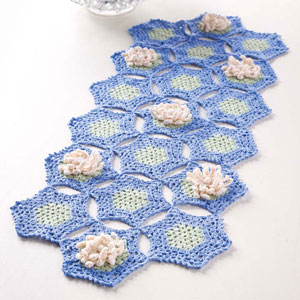 Water Lily Runner
The beauty and tranquility of a summer pond is creatively reflected in the soothing colors and elegant floral design of this pretty table runner.