Coming Next Issue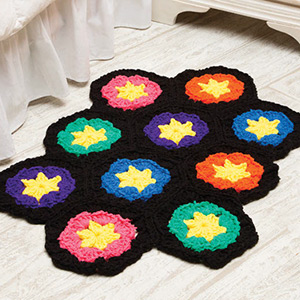 Bodacious Blooms Rug
Large black hexagon motifs adorned with bold colorful flowers and stitched with three strands of worsted weight yarn held together create a fun and cushy accent rug.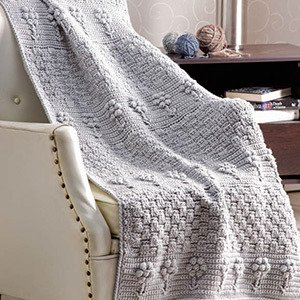 Flowers & Baskets Throw
Horizontal panels of cluster-stitch flower bouquets alternate with basket weave sections for a plush throw that's cozy and rich with texture.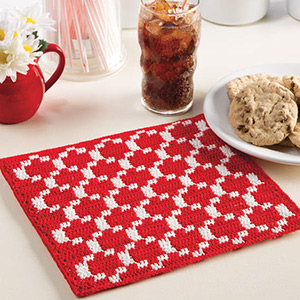 Honeycomb Hot Pad
This double-thick mat consists of two pieces crocheted together and features a reverse color pattern on each side. Vintage red and white gives it a retro vibe.