Coming Next Issue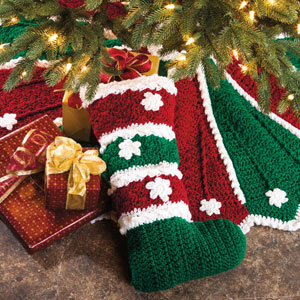 Festive Tree Skirt & Stocking
Dress up your tree and mantle with this vintage-inspired tree skirt and stocking adorned with flurries of festive snowflakes.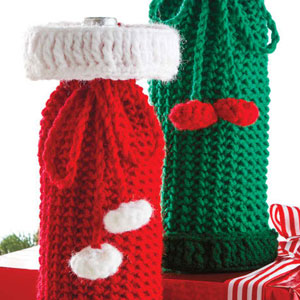 Holiday Wine Sacks
Display your holiday cheer in festive covers to add an inviting welcome to your decor. These bags are also a decorative way to give bottles of wine as gifts.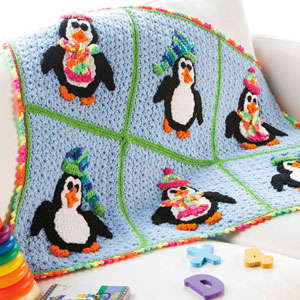 Playful Penguins Blanket
Adorable penguins sporting brightly colored stocking caps, toboggans and scarves create the irresistible charm in this cheerful baby blanket.