| | |
| --- | --- |
| Talking Crochet Newsletter | |
Crochet News,
Views & How-tos
2012 Special Olympics USA Scarf Project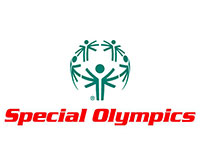 Between November 2010 and March 2011, the Special Olympics USA Scarf Project received over 26,000 handmade scarves from crocheters and knitters from across the United States. Created and donated by thousands of participants including school children and community centers, knitting and church groups, school bus drivers, a 102-year old woman from Wisconsin, a woman's correctional facility who adopted the project and many more, sponsor Coats & Clark/Red Heart Yarns is honoring the success. Looking forward to 2012, this wonderful company will donate $50,000 to Special Olympics North America.
The 2012 Special Olympics USA Scarf Project is a nationwide initiative that gives crocheters and knitters the opportunity to contribute a handmade scarf to the participating Special Olympics program or programs of their choice. Participants can follow specific project guidelines including official colors and sizes, create their own pattern or use one of five free patterns provided by Red Heart Yarns. An important aspect of the project is the ability to share information, ideas, photos, progress and questions in expanded interactive programs and promotions via a variety of social media platforms including Facebook, Twitter and Wordpress.
The 2012 Special Olympics USA Scarf Project officially launched in late April 2011 with scarf donation deadlines between late November 2011 and early March 2012. Crocheters and knitters interested in supporting the project will find all colors, guidelines and details at the Knitter & Crocheter Resources page.
Follow the Special Olympics USA Scarf Project on the website, Facebook, Twitter and the blog.
About Special Olympics
Special Olympics, founded by Eunice Kennedy Shriver in 1968, is an international organization that changes lives by encouraging and empowering people with intellectual disabilities, promoting acceptance for all and fostering communities of understanding and respect worldwide. Visit SpecialOlympics.org.
About Red Heart Yarns/Coats & Clark
Coats & Clark is one of the most recognized names in yarn, sewing and needlecraft products in America. First marketed in 1936, the Red Heart brand today continues to exude its founding principles: quality, value and inspiration for the knitting and crochet enthusiast.